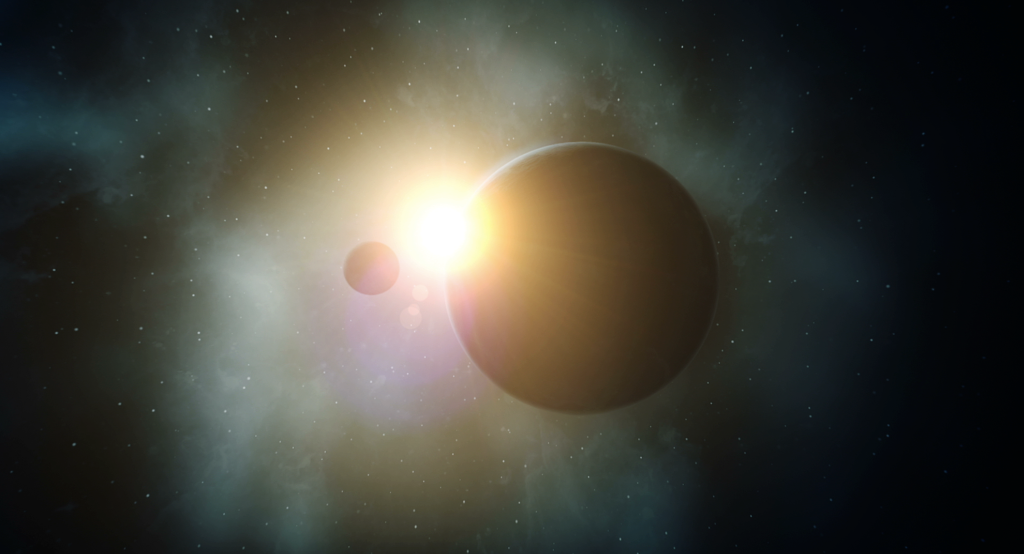 ABOUT US
Our founders were inspired by the first total solar eclipse that passed over the USA in the 21st century. This event led them to an astronomical action in their recruiting world forming Eclipse Recruiting Solutions LLC, a boutique executive search firm specializing in the fields of finance and accounting.
As the total solar eclipse accounts for the straight configuration of 3 important celestial bodies, the Sun, Moon and Earth, we have identified these as the candidate, job and client in our recruiting universe. At Eclipse Recruiting, our mission is to perfectly align our candidate with a career advancing job at the best fit client, that best matches their profile. 
At Eclipse Recruiting, we specialize in the permanent and temporary placement of finance and accounting professionals in New York City and the Tri-State Area. Our clients include large reputable firms and industry leaders including fortune 500 companies, public listed entities, start up's, early growth stage companies, investment banks, hedge funds, private equity firms, broker-dealers, insurance companies, consulting and service firms, regulators and international public accounting firms. 
We work in a variety of industries including but not limited to financial services, real estate, technology, media and entertainment, consumer products, retail, manufacturing, health care and others.
All recruiters employed by the firm started their careers in the finance and accounting field, which provides us with an invaluable advantage in dealing with both candidates and clients alike. We have in excess of 25 years of professional experience amongst us. We aim to utilize a variety of both personal and professional experiences gained in that time to help our clients attract and hire the best and most talented candidates in the marketplace.
We are in a fortunate position to be given a platform to help people pursue their dreams and shift their lives and this is what we strive to achieve!
Iresh Pillay, CA (SA)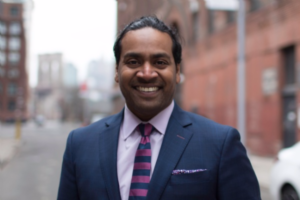 Iresh is the founder and managing member of Eclipse Recruiting Solutions. He hails from South Africa where he completed his honors in accounting at the University of KwaZulu-Natal.
Prior to recruiting, Iresh worked in the field of accounting and finance for close to 10 years. He started his career in the audit practice at Grant Thornton, where he successfully completed his chartered accountancy certification (CPA equivalent). In 2007, he left Grant Thornton as an audit manager and moved to New York City.
In NYC he worked at BDO conducting audits of hedge funds, at Capgemini as a management consultant, and at The Siegfried Group as an accounting manager assisting Fortune 500 clients with their accounting needs.
Some of the project highlights in his career include working as an assistant controller at the Soros Hedge Fund ($23bil fund at the time), being a senior consultant for an international global chart of accounts project at Transunion, and a conducting financial due diligence assignment for Apollo Capital.
As much as he enjoyed his time in the industry, Iresh's outgoing personality, coupled with his love for working with people, made recruiting a better fit for his talents. He started at Nevis Recruiting in December 2012, excelling in the profession to make partner there after his 3rd year of service. During his time at the firm, Iresh placed candidates from associate to CFO level amongst various industries. His strengths lie in business development, relationship management, networking, talent acquisition and career mentorship.
After 5 years with the firm, Iresh realized the time was right to move on and start a brand-new firm in Eclipse Recruiting Solutions. At Eclipse, he looks to leverage his experience to date in the fields of recruiting, finance and accounting and adopt a more innovative and creative approach to talent acquisition.
Outside work, Iresh loves to travel and attend world cups (cricket, rugby, and soccer). On his 12th World Cup and counting…
He's the general secretary for the Wanderers Cricket club in NY and plays for them in the summer months. Also, Iresh is the host of the South Africans in New York social group, NYC ambassador and volunteer at the Ubuntu Education Fund and enjoys spending lots of time with his golden doodle Tezi. 
[email protected]
W:(212) 842-0981
C :(212) 658-0326
Adam Abraham, CPA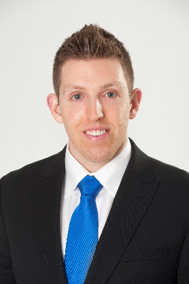 Adam is originally from Canada where he completed a Bachelor of Commerce (Honors) degree at the University of Manitoba in 2011. He was part of the Beta Gamma Sigma society who honor top performing students (top 10% of students in undergrad).
Adam began his career at KPMG, where he worked in the assurance practice for a total of three and a half years. While working there, he obtained valuable experience in many different market sectors such as financial services, real estate, manufacturing, automotive, construction and agriculture. He also worked with the tax team, assisting clients with both personal and corporate tax returns. During his time there Adam obtained his Canadian CPA designation.
During 2014, Adam decided to leave KPMG as a senior accountant and accepted a controller position at Richardson International, one of Canada's largest agriculture companies. During his 4-year tenure at Richardson, he held 4 different accounting and finance roles involving preparing financial statements for all the Eastern Canadian grain terminals, managing the credit line and cash flow of the company and assisting with acquisitions of competing organizations in order to increase market share. Also, Adam particularly enjoyed taking a lead role in the recruitment of accounting and finance professionals at Richardson. This involved attending networking events to promote the company, traveling to universities to provide information at seminars, conducting on campus interviews and evaluating talent based on the needs of the organization.
At end of 2018, Adam moved to Germany where he accepted a Manager of Finance position at Ebner Stolz, one of the largest accounting firms in the country. Over the course of the year, he helped clients with due diligence engagements relating to mergers and acquisitions. He also learned German and traveled throughout Europe.
At the beginning of 2020, Adam joined Eclipse Recruiting Solutions as a director. His outgoing personality and love of interacting with other people coupled with his strong experience in accounting and finance, made this a very natural fit in his career progression. 
Outside work, Adam enjoys being active and plays a vast array of sports. Naturally, being Canadian, he enjoys playing and watching hockey most of all. He also has dreams to travel the world and has visited 14 countries to date. Adam has a particular fondness for animals and enjoys volunteering at dog shelter agencies. In the recent past he has fostered dogs in his home in order to better prepare them for adoption.